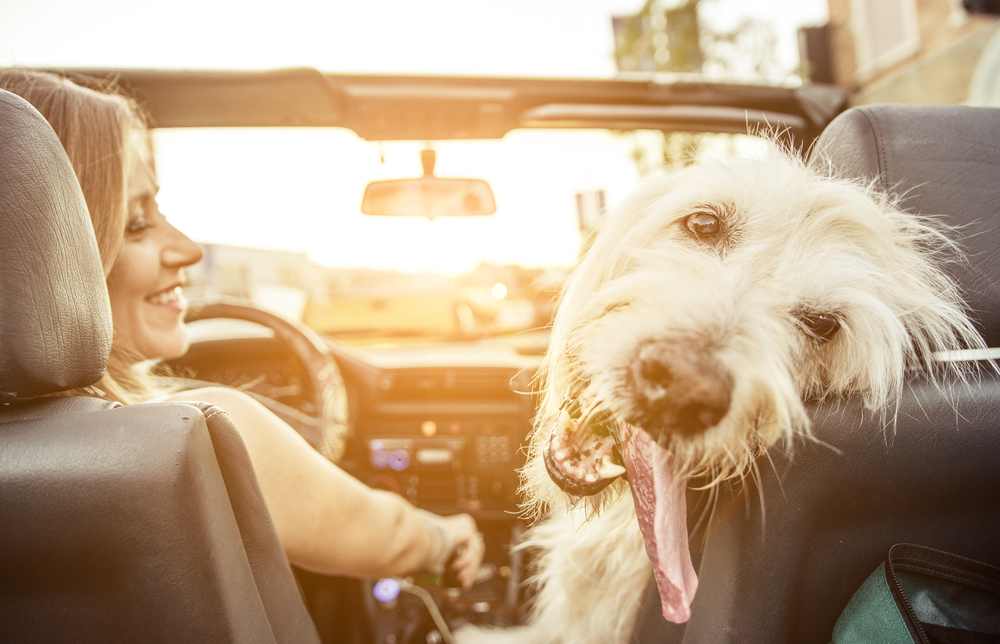 Driving with a pet in the car can be a fun or stressful experience, depending on how well you prepare. In this blog, we'll be talking about how to ensure your pet has a safe and happy car trip.
Harness
As much as you may want to have your dog on your lap during the drive it can be a potential hazard. If the car stops suddenly, and your dog isn't secured, they can get injured when they lurch forward. Always keep your pet in a harness that secures their body. If you just have a collar they can potentially damage their neck in an accident.
Carriers
Carriers are great for keeping your dog, cat, or any other beloved pet safe. It also keeps them from roaming all over your car and distracting you. Always make sure the carrier is secured in place by a seatbelt so your pet isn't knocked about during the drive.
Windows
Dogs love sticking their head out the window and feeling the wind on their face during a drive. It may break your heart not to let them do this but flying objects and passing cars can be dangerous for them. If your windows are open, then there is also a risk your pet might jump out. It's not too much of an issue if your pet is secured by a harness or is in a carrier.
Utes
If you are driving a utility vehicle with a dog in the back, always keep them in a carrier and make sure that carrier is secured. This protects them and makes sure that they don't fall off. Make sure your dog is sheltered from the weather or any dusty conditions. If you don't have a carrier then at least make sure your dog has a harness that is attached to the vehicle and that they have some shelter.
Dos and Don'ts
Do:
Let your pet out for exercise and bathroom breaks regularly
If you have to leave your pet in the car make sure you crack open a window
Don't:
Leave your pet in the car in extremely hot weather
Let your dog out without putting a lead on first
What to bring
Food and water for long trips
Kitty litter for long trips with a cat
 Toys to keep them distracted and happy
Plastic bags and cleaning supplies for any mess they may make
A blanket, pillow or bed to keep them comfortable
Vets on Balwyn is happy to answer any concerns you have about travelling with your pet. To schedule an appointment, give us a call on (03) 9857 8100.