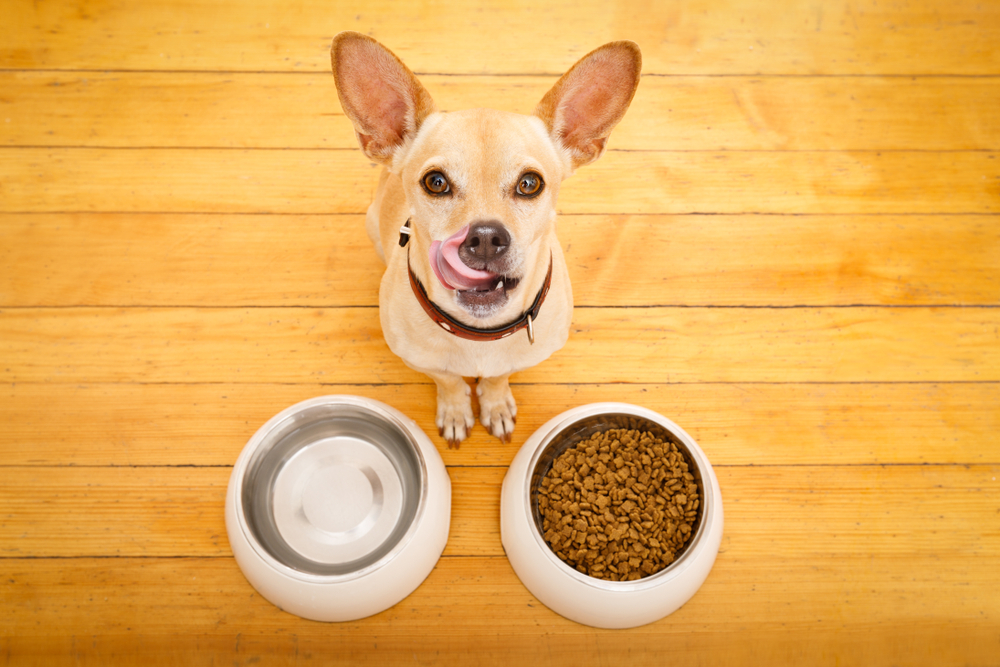 If you're a dog owner, you'll be familiar with the pleading stare that your pet trains on you every time you have something tasty they want to eat. As a loving pet parent, these situations can be hard to navigate, as you don't want to deprive your dog of enjoyable treats but you know that giving them human food isn't exactly ideal. Dog's bodies really aren't made to digest human food; it's too rich, too processed, and contains too many calories. Feeding your dog human treats can result in upset stomachs, weight gain and even organ damage. So what's the solution next time your dog looks hopefully at that slice of cake you're eating? Make sure you have some dog friendly treats on hand. In this blog, we give you two easy DIY treat recipes that are specially formulated for dogs.
Peppermint Joys
Considering how curious dogs are, it's no wonder their breath leaves many of us gasping for fresh air. For our first recipe, we thought it might be good to include what we're calling 'Peppermint Joys'. It's kind of like a mint, but for your dog.
Recipe:
2 1/2 cups old-fashioned oats, (optional whole wheat flour)
1/2 cup fresh parsley, finely chopped
1/2 cup fresh mint, finely chopped
1 large egg (see tip below for dogs with allergies to chicken products)
1/4 cup of water, plus 1 teaspoon
3 tablespoons coconut oil (unrefined extra-virgin is best)
Preheat your oven to 180 degrees Celsius.
Blend your oats in a food processor until they form a flour-like consistency.
Whisk together your oil, egg, water, mint and diced parsley. Add this mix to your oat flour and combine.
After kneading your newly formed dough, roll it onto a lightly floured surface with either a rolling pin or your hands.
Cut out small shapes for your mints, and place on baking tray.
Bake for 35-40 minutes until golden.
Sweet Puppy Treats
If you've ever tried to train a puppy before, you'll know that sweet treats come in handy! That's why we've put together this recipe. With banana, cinnamon and almond butter, your puppy will be shaking hands in no time.
Recipe:
1 Organic Pasture Raised Egg
3/4 Cup Unsalted Almond Butter
1/3 of an Organic Banana
1 Tsp Ground Cinnamon
Preheat your oven to 180 degrees Celsius.
Mash your banana in a medium sized bowl.
Add in your other ingredients and mix together using a fork until they are combined.
Portion out grape sized dollops onto your baking tray and bake for 5 minutes.
Flip your treats and bake for a further 5 minutes.
Every pet is unique, so whilst these recipes are great for an occasional treat, your dog needs a well rounded diet specially formulated to support their health, lifestyle and age. The team at Vets on Balwyn can help you develop a nutritional plan that is tailored to the needs of your pet. Get in touch with us today by calling (03) 9857 8100.