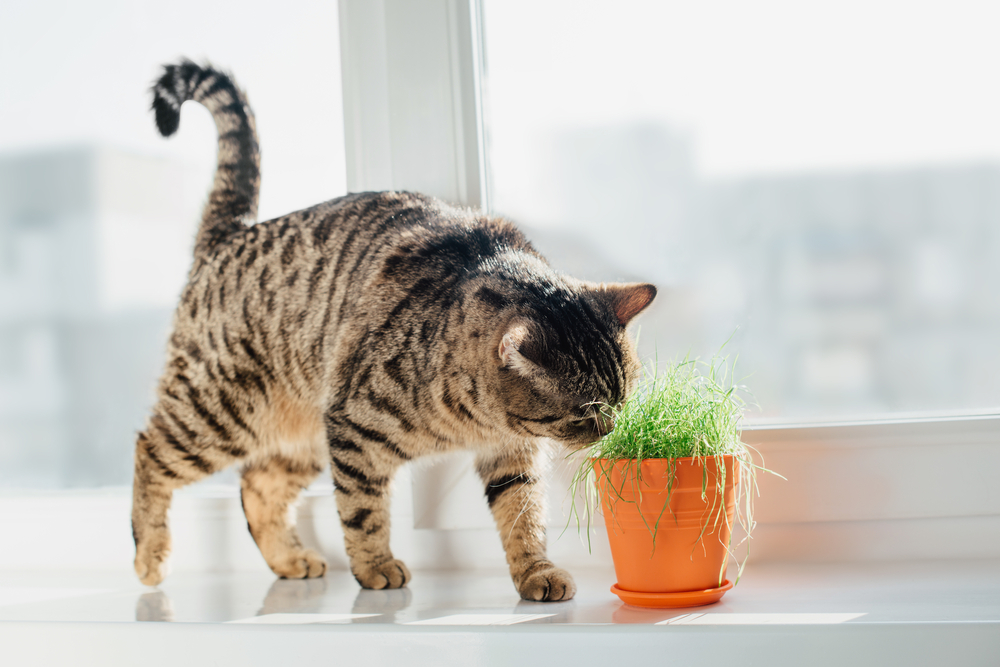 While we may be aware of what can poison us, we can't always say the same about knowing exactly what will harm our pets – especially since they generally seem willing to give anything a go. Today, we're assessing some things we might have in our homes that could be bad news for pets.
Plants
Some common houseplants that can be deadly to your pets include:
Lilies
Aloe Vera
Bird of Paradise
Florida Beauty
Devil's Ivy
Yucca
There are quite a few more plants that are harmful to cats and dogs. It is vital that you conduct your research before bringing a new plant home.
While pets generally avoid plants that are toxic to them, there is a chance that they can nibble on these plants anyway out of curiosity (and we all know how that can turn out for cats)! To avoid this, ensure these plants are not accessible to your cats or dogs.
Food
We all know that chocolate is bad for your pets. However, did you know that grapes, salt, tomatoes, garlic, onions and avocadoes are also toxic to your pets, with some of these foods even causing death? Xylitol (found in sugar-free gum) is another common and harmful toxin. It is important to check exactly what kinds of human foods can be harmful to your cats and dogs.
Human medication
Anti-inflammatory medications such as Advil are a common cause of gastrointestinal ulcers in cats, dogs, birds, and even small mammals like hamsters or ferrets. Again, the best way to prevent this is to ensure that your pet cannot easily access your medication.
Other harmful (and common) medications include:
Antidepressants
Paracetamol
Cold medicines
Muscle relaxants
Rodenticides
Rodenticides – such as rat or mouse bait – are pet toxins because they are designed to attract them. Moreover, the poison can be transferred to your cat if it eats a poisoned rat. For this reason, it is advised that you exercise extreme caution when placing bait. Symptoms such as weakness, coughing and depression tend to appear up to four days after ingestion.
What do I do if my pet has ingested any of the above?
It is a good idea to collect any remnants of what your pet may have chewed or vomited (including labels or packaging) in a zip-lock bag. This can help make clear exactly which toxins are involved, and may save the life of your pet.
The next thing you should do if you suspect your pet has swallowed any toxins is to contact a vet. Calling a vet as soon as possible is imperative, as some symptoms may take hours or days to show. The Vets on Balwyn veterinary clinic in Balwyn North can assess your pet in a timely manner if you're concerned for your pet. Call us today on (03) 9857 8100.