Our Team
Vets
Dr Susie Roberts BVSc
Susie trained as a veterinary surgeon at the University of Melbourne. She has experienced many different aspects of veterinary practice, including working for a number of years in an animal shelter, a 24 hour emergency and critical care centre and also in general practice in Melbourne.
Susie has a keen interest in small animal medicine, as well as emergency medicine. She is excited to have joined the team at North Balwyn Vets, and is enjoying getting to know all of the local pets and their owners!
Susie is married and is a busy mother with one son. She is passionate about animal welfare, and has a rescue Dogue de Bordeaux, named Crunchie. She also rescued her cat named Alley, who was hand raised from the age of three weeks.

Dr Kevin Foster BVSc (Hons) MVS
Kevin is passionate about caring for cats, dogs, small animals, reptiles and their people. He is delighted to be part of Vets on Balwyn: a genuine family practice. Kevin trained as a veterinary surgeon at the University of Melbourne and graduated with honours. He has recently completed a Postgraduate certificate and Masters degree in Small Animal Medicine and Surgery.
Kevin worked for several years in Sydney at a busy small animal clinic and emergency veterinary hospital before moving back to Melbourne in 2010. Kevin became the principal vet of our sister clinic, Vets on Parker Templestowe in early 2011.
He thoroughly enjoys looking after the family pets of Boroondara and looks forward to becoming a part of the local North Balwyn and Boroondara community over the many years ahead. Kevin has an Airedale Terrier named Macy and looks after his family's Cavalier King Charles Spaniels on a regular basis.
Dr Kevin hosts Pets Practice with Dr Kevin and is series vet for Animal Extra. He's appeared on The Project, Ten News, Light FM, Herald Sun and Leader Newspapers.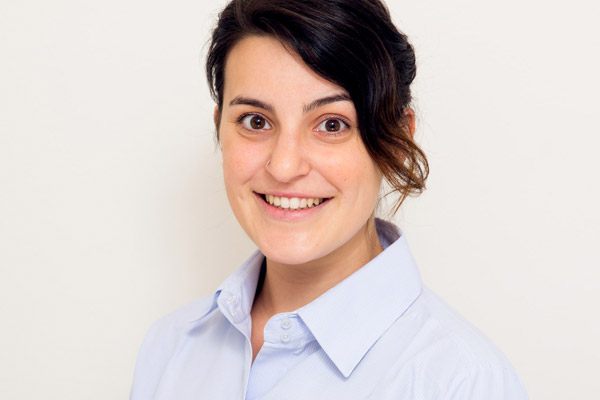 Dr Melissa Germano BVSc (Hons)
Melissa graduated from The University of Melbourne and since then has been living out her childhood dream of being a vet. Melissa began working with Vets on Parker (sister clinic to Vets on Balwyn) early in 2015 as a general practitioner and now works at Vets on Balwyn since being taken over by Dr Kevin Foster and his team.
Melissa has already built up a loyal client base at Vets on Balwyn and loves meeting new clients and their furry family members. Melissa has a particular interest in feline medicine and diagnostic imaging (x rays and ultrasounds).
Melissa currently has two gold fish "Phillip" and "Edward" and a furry feline called "Peach".
Dr Victoria Chan BBMSc (Hons)
Vicky studied a Bachelor of Biomedical Science at the University of Melbourne before completing an Honours year in research at St. Vincent's Institute of Medical Research. Her love for animals combined with her desire to help people led her to obtain a veterinary degree at the University of Queensland.
Born and raised in Hong Kong, Vicky speaks fluent Mandarin and Cantonese. She loves being able to contribute to the health, happiness and well-being of animals and their owners! Vicky values making a difference in the local community and is excited about what the future has to offer in veterinary medicine.
When Vicky is not working, she enjoys travelling the world, collaborating with friends on creative projects, yoga, eating out and spoiling her pets; a rescue Chihuahua X called "Herman", two black cats "Dowy" and "Lucky", and last but not least, a Netherland Dwarf rabbit called "Oscar".
Nurses
Mikaela Munro
Mikaela is born and bred in the local area and now lives in Eltham. She has recently completed a Bachelor of Science and is now studying her Certificate IV in Veterinary Nursing. She has always surrounded herself with animals, and is currently kept very busy at home by her 2 active Border Collies Cc and Evie. In her holidays Mikaela likes to spend her time volunteering at animal sanctuaries around the world. She has worked with Elephants in Thailand and Baboons and a variety of other animals in Namibia, Africa.
Philippa Thornton
Philippa grew up all over the world, but has called Melbourne home for the past 20 years. Philippa has always loved animals & spent much of her early adult life living & working on a Thoroughbred stud farm. As the mother of four adult children, Philippa has been kept busy over the years, with both children & numerous wonderful pets. These include horses, birds, fish, mice & of course cats & dogs! Philippa has worked at Vets on Balwyn since 2005 & enjoys all the wonderful pets & people she has met there over the years. Philippa has almost completed her Certificate IV in Veterinary Nursing & is looking forward to many more wonderful years working with animals & their owners.

Karen Hunter
Karen joined the team at Vets on Balwyn in October 2015 to follow her lifelong passion of working with animals and their owners. She is very excited to meet all the local pets and connect to the community of animal lovers in Balwyn.
Born in the UK, Karen came to Australia with her parents to live at a very young age. Originally a country girl, she had dogs and cats at home throughout most of her childhood, and always had a love for animals, especially horses.
Karen has completed a Certificate of Applied Science in Animal Technology and is married with two older children, a maltese cross named Zoe and a diabetic cat called Oscar.