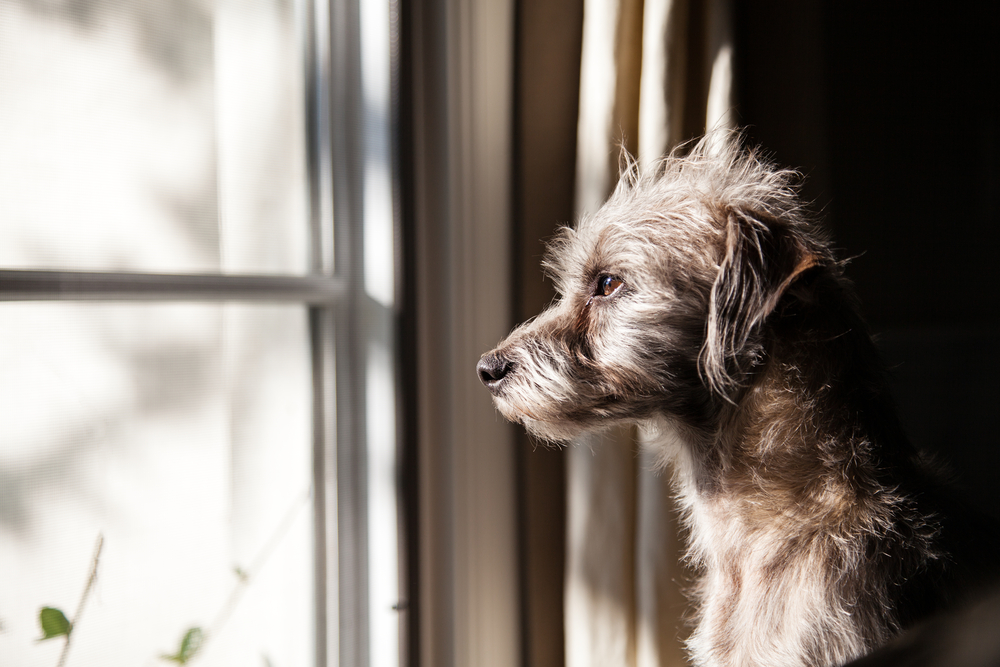 Separation anxiety is a common psychological condition which pets can suffer from when separated from their owner. Both cats and dogs can suffer from separation anxiety and it can manifest at any time over the course of your pet's life. There are a number of events which can trigger separation anxiety including a traumatic event or major life change; however, there are also some misconceptions about what causes separation anxiety like the idea that it is the result of too much 'coddling' or that it is a sign of poorly trained or naughty pet. Separation is a genuine health condition which can be successfully treated. In this blog, we'll go through some of the most common symptoms associated with separation anxiety and how the problem can be treated.
Symptoms
The behavioural symptoms associated with separation anxiety typically begin to manifest 30 minutes after you leave the house. It's important to note that separation anxiety may only manifest when you leave the house at certain times or for certain purposes (like getting ready and going to work), some pets even display symptoms of stress when their owners enter or leave a certain part of the house. Pets suffering from separation anxiety can display a wide range of physical and behavioural symptoms when left alone including:
In Dogs
Urinating and defecating
Barking, howling
Chewing or scratching of doors, windows, walls or furniture
Escape attempts
Pacing
Coprophagia (eating excrement)
Excessive drooling or panting
In Cats
Urinating and defecating outside of the litter box (often on your bedding or clothing)
Excessive and persistent meowing
Excessive grooming
Lack of appetite/excessive appetite
Vomiting and diarrhea
Hiding when you leave the house
Courses of treatment
Because separation anxiety is a psychological rather than a physical condition, there is no magic pill solution. What might work for other pets may not work for your pet's unique situation. The best thing to do is book a behavioural consultation with your vet to discuss your pet's symptoms as well as changes in their life which may have triggered their separation anxiety. Based on their assessment of your pet's situation, your vet may recommend environment adjustments, desensitising techniques, routine modifications, working with a trainer, or perhaps even medication to manage their anxiety.
Vets on Balwyn are here to help you and your pet live harmoniously and happily. We offer behavioural consultations at our Balwyn veterinary surgery and have plenty for experience helping pets overcome their separation anxiety. You can book an appointment online or by calling (03) 9857 8100.