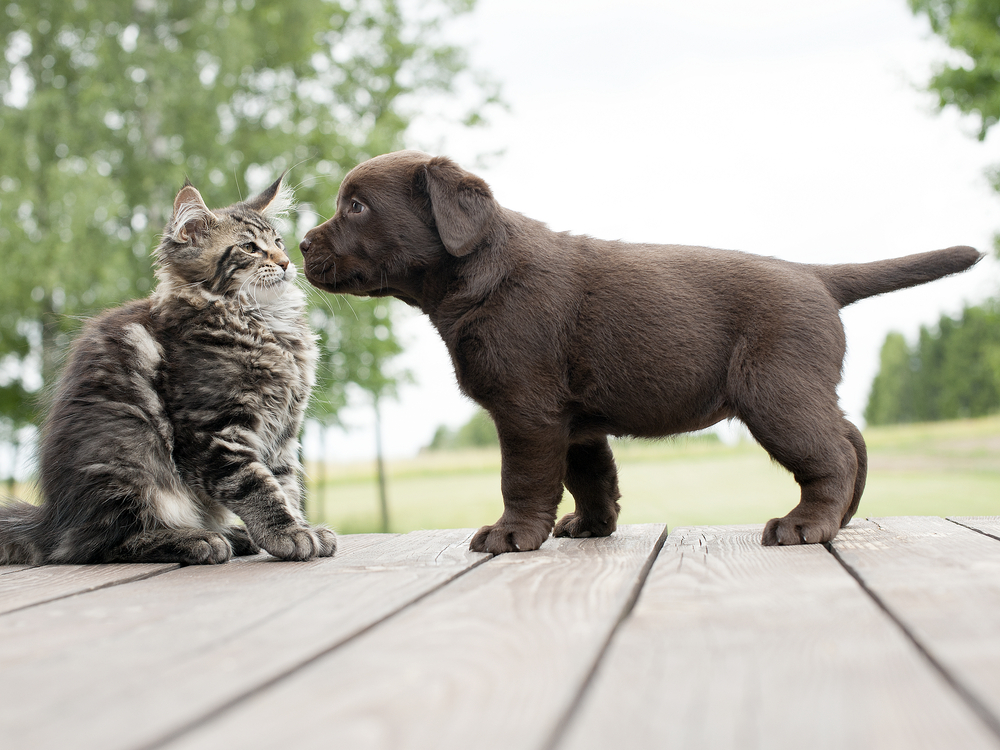 We've all heard the phrase, "First impressions are everything." But did you know that this age-old adage applies to the animal kingdom, too? Many people ask our vet in East Kew how they should go about introducing their new puppy to a cat, so we decided to give you a guide in this blog.
Understanding puppies and cats
Before you consider introducing your puppy to your cat, you need to consider the intrinsic behaviours of both animals. Generally speaking, cats can be quite territorial and standoffish, whereas puppies are social and curious.
However your cat tends to react to dogs normally, it's important to take introductions slowly. Remember to show both pets plenty of affection during the introduction process, as it's a big change for your cat especially.
Step 1: Start with separation
It's important to take things slowly. Keep both your pets in separate rooms at the start. Take small steps and introduce your puppy and cat through scent first. You can begin by placing blankets with your puppy's scent in your cat's room, and vice versa. This helps to familiarise both pets with one another. Once they are comfortable with scents, you can then switch their rooms.
Step 2: Introduce them slowly
After each pet seems confident with the other's scent, you can introduce them both in the same room with a barrier. Remember to always keep your puppy on a leash so that you can closely monitor their behaviour. It is likely that your cat will keep his or her distance regardless.
Step 3: Always supervise
Keep a close eye on your puppy when he or she is interacting with your cat. Reward him or her when they are calm and collected around your cat to reinforce that this is good behaviour. You should also ensure your cat has a place he or she can go to if they want some alone time.
Get advice from a vet in East Kew
Looking for a vet in East Kew? Vets on Balwyn is a veterinary clinic dedicated to supporting our local community of pets and pet owners. Whether you need puppy pre-school services or personalised advice on introducing your puppy to your cat, it's our mission to help you.
Get in touch with our friendly vets today on (03) 9857 8100.